Data Platform Modernization
Modernize your Data Platform and unlock Advanced Analytics Opportunities
Data Platform Modernization
Data Platform Modernization

Organizations are demanding business value from their data. With the advent of Digital Business Transformation, companies are under tremendous pressure to be able to access, manage, distribute and analyze all their available data from various disparate systems and sources while it is still valuable. Processing the volume and gravity of data that today's organizations produce can be both challenging and expensive, especially with a legacy data warehouse. Qset can help customers begin their Data Platform Modernization journey by identifying existing systems, architectures and processes that may not be sufficient to handle the requirements of a data-driven enterprise and help them in their Digital Transformation journey.
Refer to our section on how we help organizations in their Digital transformation journey using AI & Automation.
Big Data on Cloud
Accelerate powerful Big Data transformations within your organization by leveraging the AWS cloud platform
Fast track data migration from hybrid or on-premises sources into AWS to reveal meaningful and actionable insights for ad-hoc queries and reporting
Modernize your organization data landscape by architecting an entirely new data ecosystem on the cloud
Data Lake
Harness the power of unstructured data and eliminate disparate storage silos by consolidating and managing multiple data types from a wide array of sources at any scale into a central repository and run different types of analytics to uncover business insights.
Data Intelligence
Organizations today can ascertain patterns in user behavior, make competitive decisions and mitigate risks at the data origin by implementing real-time analytics
Our experts can deploy customized Real Time Production Dashboards that offer a combination of both historic data and real-time information, which is useful for identifying emerging trends and monitoring efficiency.
Data Lake
In this modern era of Digital Transformation, there is a paradigm shift within the enterprises that have started recognizing the need to implement data governance framework to ensure Data Integrity, Usability and Value of turning raw data into real time intelligence. Idexcel data experts work with various enterprises to prevent their data assets from becoming data liabilities and help formulate and benchmark enterprise Data governance framework to improve business decisions and drive competitive advantage.
Amazon Redshift Practice Overview

Valuable, insightful, and meaningful data to inform organization leaders is a key component of making critical business decisions. To meet this need for businesses, Idexcel implements a solution using Amazon Redshift to load, transform, and analyze data, while also architecting a robust analytics platform.
Amazon Redshift is a managed cloud data warehousing product that meets today's data-driven organization requirements through fast data analysis using SQL. It is designed specifically to fully manage and query massive datasets faster with highly scalable and more cost-effective features than conventional database systems. With a more efficient, agile, and scalable Redshift solution, leadership teams can gather insights more rapidly to keep up with customer demand and shifting market trends.
Our data load utility accelerator and data migration solutions enable organizational leaders to glean meaningful insights by harnessing all customer data on-demand through AWS managed services.
Amazon Redshift Practice Overview

We are one of the best app development firms working with the single purpose of giving a client satisfying work notwithstanding the complexity of a project. With the experience of 10+ years, we are ready to turn a client's idea into a live and running mobile app, be it for Android or IOS.
Choose From A Variety Of Hiring Models
Hosting with various business models & practical environments is a challenge & holding an industry-leading web development company, we realize it.
Dedicated Team
If you describe a company with a project that needs dedicated recognition, ask regarding dedicated teams. It's a pay-as-you-go monthly rolling contract.
Pay only for measurable work
No hidden costs160 Hours of part & full time
Controlled Agile
The established agile engagement pattern satisfies best for the who have a bounded budget and still requires some flexibility upon the dynamic conditions.
Complete control over budget
Time & Material
If you represent a business with limitless projects and require ongoing work, ask concerning hourly. It's a pay-as-you-go hour-wise rolling agreement.
Requirement based working hours
Pay only for measurable work
Being regarded as one of the top-notch android app development companies, we maintain the expertise to deliver yourself the exclusive apps which showcase your business efficiently in front of the smart-phone audience. At QSET, our team of app developers is skillful in creating, developing, testing, and deploying feature-rich Android apps. We have successfully served various clients having different goals, which proudly make us ready to handle all sorts of complicated app issues.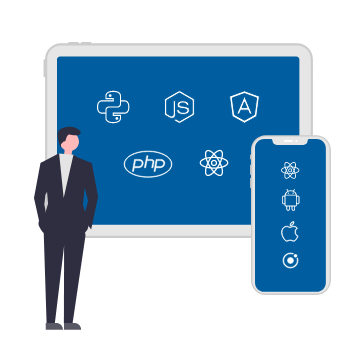 Custom Android Application Development
Apps for Advertisements and Promotions
Client-Server Applications
Location-based Android Apps
Apps for Travel, Entertainment, and Lifestyle
Games Application Development