DevOps Services and Solutions
Ensure Faster Software Delivery with DevOps

Achieve higher efficiency in development & operations when you join hands with us
Initiate your DevOps Journey to optimize operations lifecycle and workflows and time to market.
We provide DevOps consulting services for businesses to automate & streamline their software development process. With a two-decade proven IT excellence, our team of specialists offers effective DevOps implementation strategies. It encompasses capabilities such as iterative and incremental development, on-demand workload management, lightweight architecture & automated testing techniques.
Clients choose us because of our ability to bridge the gap between development, quality & operations and implement DevOps best practices. We help with cloud integration by harnessing the potential of AWS, Azure.  Our service comprises orchestration and CI/CD, configuration management, Containerization, Microservices and more. We help organizations continuously integrate, deploy, and deliver software faster time to realize better throughput and faster time to market.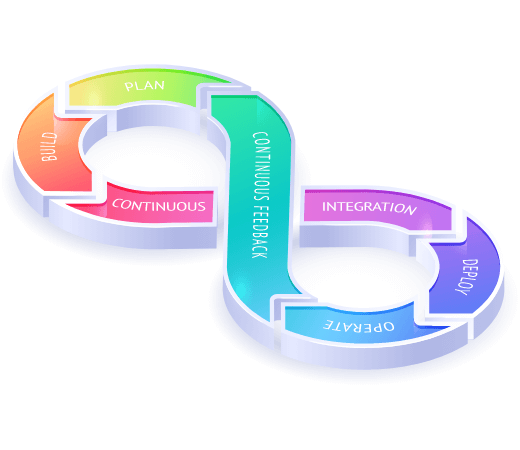 Services We Offer
We offer a gamut of custom iOS application development services for your every enterprise need. Our intuitive mobile app solutions not just delight users but deliver the right engagement. As a go-to strategic technology partner, we work with you at every step of the way. TESTIMONIALS
What People Are Saying
I am delighted with the overall service of Qset. They honestly worked to seek out what my business actually needs. It is what makes them the best website and App development company in Pune.
Qset Team has a great understanding of social media marketing. They commit accurately to what they can achieve. I would recommend them to anyone who wants to do SMM.
The regular reports on the project progress and timely delivery impressed me a lot. We are sure that we will work again with the best IT Solutions company in Pune.
Qset supported the automation of my business very well, and I am happy with the services. From the first month, I got positive returns from my business, and I am looking forward to working with Qset again.
Clients