Automation & AI
Automate your Business Processes and Increase Workflow Efficiency with AI
Automation & AI
Automation & AI Offerings
Digital disruptions today happen so fast that many organizations struggle to keep up. At Idexcel, we conduct a thorough and detailed consultation with our clients to avoid this challenge. It begins with a clear understanding of their digital strategy and priorities to find the right tools and technologies to set them up to be future-proof. Every digital solution is tailor-made to maximize business impact.
We believe the path for Digital Tomorrow is possible if companies have a strong data foundation. Idexcel offers some exciting Data Platforms & Intelligence too to complement
More Info
Augmented Intelligence using AI
More Info
More Info
Choose From A Variety Of Hiring Models
Distributed Agile Model Implementation
Security and Governance Control
Being regarded as one of the top-notch android app development companies, we maintain the expertise to deliver yourself the exclusive apps which showcase your business efficiently in front of the smart-phone audience. At QSET, our team of app developers is skillful in creating, developing, testing, and deploying feature-rich Android apps. We have successfully served various clients having different goals, which proudly make us ready to handle all sorts of complicated app issues.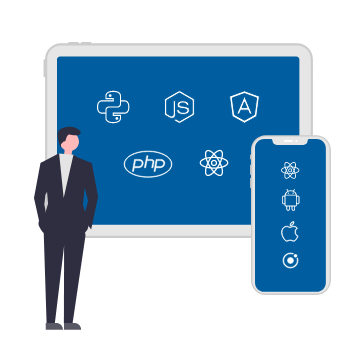 Custom Android Application Development
Apps for Advertisements and Promotions
Client-Server Applications
Location-based Android Apps
Apps for Travel, Entertainment, and Lifestyle
Games Application Development