Cloud Native Development
Develop and Deploy your Applications in Cloud
Cloud Native Development
Cloud Native Development

With the support of Qset's industry-leading consulting team, you may develop and deploy cloud-based apps. Our team can construct the best solution with the stability and scalability capabilities of new cloud native application development, whether you have a collection of existing apps or are looking to install your first.
Serverless Computing

 

– We help architect serverless applications for organizations that can reap the benefits of FaaS (Function as a Service) such as – faster deployment, enhanced scalability, greater developer productivity, better performance and finally lower maintenance and infrastructure costs.
Container Strategy

 

– Qset helps organizations design and develop enterprise container management strategies with a focus on various Container software and orchestration tools.
MicroServices Development

 

– Deliver new cloud-native software applications and refactor existing applications to use microservices and provide differentiated services for an organization.
Continuous Delivery

 

– By implementing streamlined Continuous delivery processes, Qset help organizations effectively respond to fluctuating market changes and help attain higher agility, improved efficiency and lower risks with a tighter feedback loop
We make use of the public cloud's capabilities to improve your on-premise solutions. We also ensure that your local solutions are backed up and supported by disaster recovery solutions by offloading analytical and processing data to the cloud for greater efficiency. The Qset team can create a cutting-edge cloud native application platform to ensure that your cloud-native and hybrid operations execute properly.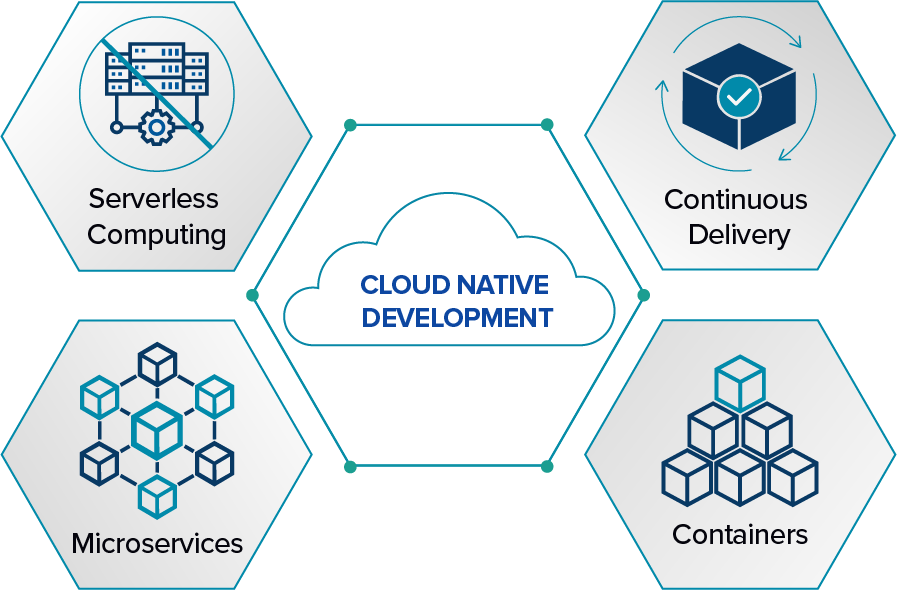 Why QSET for Your Cloud Native Development?
Faster release pace
Lower operational costs
Faster, more efficient software distribution
Robust availability and uptime metrics
Superior customer experiences
We are one of the best app development firms working with the single purpose of giving a client satisfying work notwithstanding the complexity of a project. With the experience of 10+ years, we are ready to turn a client's idea into a live and running mobile app, be it for Android or IOS.
Choose From A Variety Of Hiring Models
Hosting a variety of business models and practical situations is difficult, and as an industry-leading web development firm, we understand this.
Dedicated Team
If you describe a company with a project that needs dedicated recognition, ask regarding dedicated teams. It's a pay-as-you-go monthly rolling contract.
Pay only for measurable work
No hidden costs160 Hours of part & full time
Controlled Agile
The established agile engagement pattern satisfies best for the who have a bounded budget and still requires some flexibility upon the dynamic conditions.
Complete control over budget
Time & Material
If you represent a business with limitless projects and require ongoing work, ask concerning hourly. It's a pay-as-you-go hour-wise rolling agreement.
Requirement based working hours
Pay only for measurable work
Being regarded as one of the top-notch android app development companies, we maintain the expertise to deliver yourself the exclusive apps which showcase your business efficiently in front of the smart-phone audience. At QSET, our team of app developers is skillful in creating, developing, testing, and deploying feature-rich Android apps. We have successfully served various clients having different goals, which proudly make us ready to handle all sorts of complicated app issues.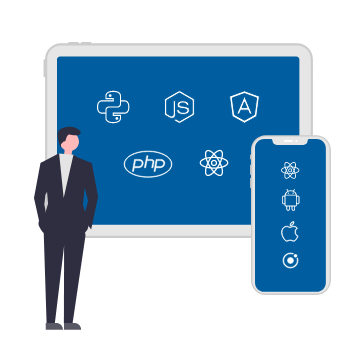 Custom Android Application Development
Apps for Advertisements and Promotions
Client-Server Applications
Location-based Android Apps
Apps for Travel, Entertainment, and Lifestyle
Games Application Development