Hire India's Best MEAN Stack Developers
Leverage‌ ‌MEAN‌ ‌(MongoDB,‌ ‌Express.js,‌ ‌Angular,‌ ‌NodeJS)‌ ‌Stack‌ ‌to‌ ‌get‌ ‌robust‌ ‌web‌ ‌solutions‌ ‌engineered‌ ‌to‌ ‌ empower‌ ‌your‌ ‌business.
Our MEAN Stack Developers' Expertise
At‌ ‌QSET,‌ ‌we‌ ‌exceed‌ ‌in‌ ‌unhitching‌ ‌the‌ ‌huge‌ ‌potential‌ ‌of‌ ‌MEAN‌ ‌Stack‌ ‌technologies‌ ‌for‌ ‌developing‌ ‌ performance-oriented‌ ‌web‌ ‌solutions‌ ‌growing‌ ‌your‌ ‌business‌ ‌profits.‌ ‌Our‌ ‌services‌ ‌include‌ ‌enterprise‌ ‌CMS‌ ‌development,‌ ‌ERP‌ ‌development‌ ‌, and‌ ‌more.‌ ‌You‌ ‌can‌ ‌stay‌ ‌ensured‌ ‌of‌ ‌making‌ ‌robust‌ ‌web‌ ‌solutions‌ ‌with‌ ‌QSET's dedicated‌ ‌MEAN‌ ‌Stack‌ developers ‌managing‌ ‌your‌ ‌project.‌ ‌Explore‌ ‌our‌ ‌MEAN‌ ‌Stack‌ services‌ ‌underneath‌.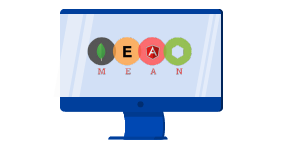 Dedicated MEAN Stack Developers
Hire dedicated MEAN Stack developers online and develop robust & feature-rich web applications to your custom requirements.
Enterprise Development Solutions
Hire QSET MEAN Stack programmers online that are endured in enterprise apps development that's cost-effective, scalable, and run seamlessly across devices.
Custom CMS Development
QSET's offshore MEAN Stack programmers are skilled at developing amazing, user-friendly & interactive CMS for small to large scale enterprises.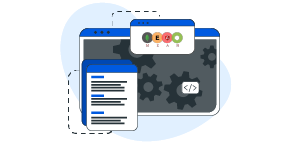 MEAN Stack Migration & Integration
We own hands-on expertise and comprehensive expertise in integrating & migrating enterprise applications to MEAN Stack-based platforms.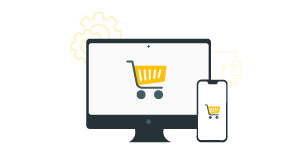 MEAN Stack eCommerce Development
With our offshore MEAN Stack developers, we deliver a broad range of MEAN Stack eCommerce development services to intensify your business richness.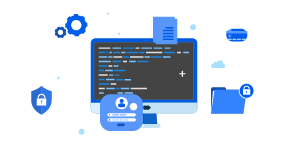 MEAN Stack Management & Maintenance Services
QSET's MEAN Stack maintenance crew has expertise in managing and maintaining MEAN Stack web applications for global businesses.
Why‌ ‌Should‌ ‌You‌ ‌Choose‌ ‌MEAN‌ ‌Stack‌ ‌For‌ ‌Web‌ ‌Development?‌
MEAN‌ ‌acronym‌ ‌for‌ ‌MongoDB,‌ ‌ExpressJS,‌ ‌AngularJS‌ ‌, and‌ ‌Node.js‌ ‌offers‌ ‌a‌ ‌highly‌ ‌accountable‌ ‌JavaScript‌ ‌framework‌ ‌for‌ ‌next-level‌ ‌web‌ ‌development.‌ ‌It‌ ‌is‌ ‌the‌ ‌most‌ ‌modern‌ ‌approach‌ ‌to‌ ‌make‌ ‌a‌ ‌strong‌ ‌digital‌ ‌presence.‌ ‌Let's‌ ‌comprehend‌ ‌‌ the‌ ‌MEAN‌ ‌Stack‌ ‌latest‌ ‌business‌ ‌advantages:‌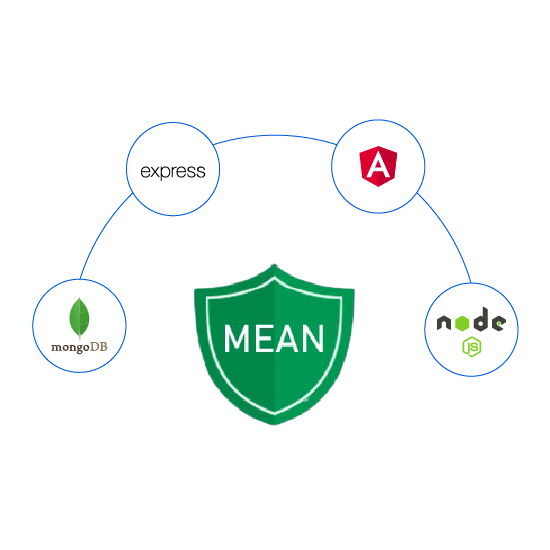 Distribution In 3rd-party Market Places
Do you know?
A whopping 3.48 million+ Android apps have been launched via Google Play Store! Making Google Play the app store with biggest number of available apps.
SERVICES
Services We Offer To Our Esteemed Clients
website development company website development company website development company website development company
Custom Android Application Development
Apps for Advertisements and Promotions
Client-Server Applications
Location-based Android Apps
Apps for Travel, Entertainment, and Lifestyle
Games Application Development