Best iPhone, iOS app development solutions & services company in Bangalore, India
IOS
Empowering Businesses with Next Generation iPhone App Solutions
Undoubtedly, the most advanced platform for application development is Apple IOS. Globally, the app stores comprise 2 million+ iOS apps and the number increases day by day. According to statistics, it will cross 5 million in the near future. At Qset, we are proficient in developing any complex iOS application with the help of full-stack iPhone app developers. All of our strategists are aware of the latest frameworks, iOS SDK, and compatible development tools to create comprehensive iOS apps and development solutions.
Our rich experience in mobile app development services in bangalore have provided our customers with some exemplary solutions; our in-depth expertise to create customized iPhone apps help enterprises to compete in the marketplace. Following a robust iOS application development lifecycle, we undergo the process and ensure high quality and rigorously tested applications delivery. We have been serving over 10 years and are engaged in developing innovative iPhone applications with our development team in Bangalore, India. All iPhone and iPad applications are highly useful in businesses and it helps in gaining valuable market share and growth and have a great impact in the lives of common people.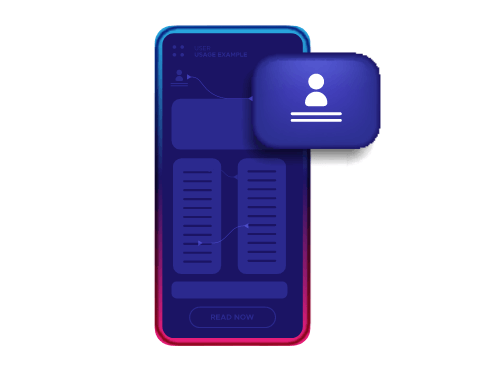 IOS
Empowering Businesses with Next Generation iPhone App Solutions
Being one of the top iOS app development companies, we have worked to develop and integrate numerous iPhone app features into several iOS apps.
Our expertise includes-
Machine learning (ML)
VR/AR-based solutions
Multilingual operations
Solutions based on Artificial Intelligence
Multi-lingual services
Real-time tracking
Offline functionality
Payment Gateway integration
Face Detection
Motion Sensors
Photo/Video Editing
Maps integrations
Barcode/QR functionality
Voice search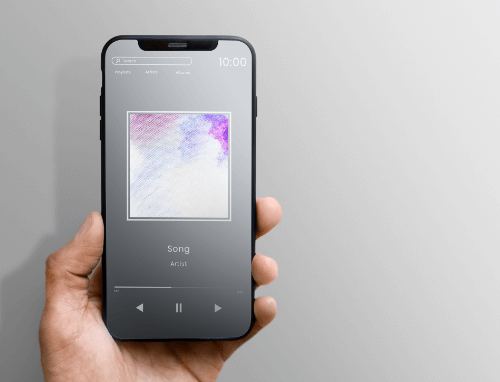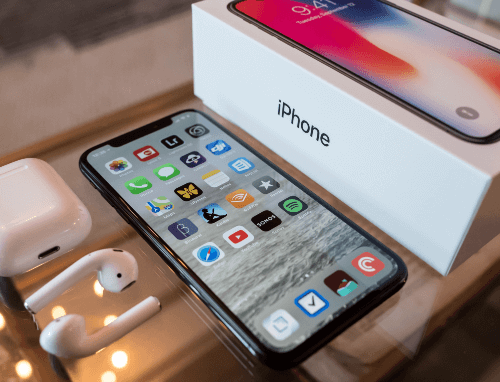 iPhone
Our iPhone App Development Services
Custom iPhone Application
Our development of customized iOS apps is according to the client's specifications and requirements. With a thorough understanding of the user interface functionality and all technical assets, we work on its development from start to finish.
Hybrid iPhone App Development
A hybrid app running on multiple platforms like iPhone, Windows, and Android is of great use. If you also want its development, hire our iPhone developers to develop a smoothly running multi-platform app.
Apple devises App Development
Certain features like GPS and LTE are integrated into Apple watch and it's greatly in demand for fitness and travel apps. It's easy connectivity with mobile devices, Apple Watch is also used as a valuable tool for music streaming and payments.
We are one of the best app development firms working with the single purpose of giving a client satisfying work notwithstanding the complexity of a project. With the experience of 10+ years, we are ready to turn a client's idea into a live and running mobile app, be it for Android or IOS.
Choose From A Variety Of Hiring Models
Hosting with various business models & practical environments is a challenge & holding an industry-leading web development company, we realize it.
Dedicated Team
If you describe a company with a project that needs dedicated recognition, ask regarding dedicated teams. It's a pay-as-you-go monthly rolling contract.
Pay only for measurable work
No hidden costs160 Hours of part & full time
Controlled Agile
The established agile engagement pattern satisfies best for the who have a bounded budget and still requires some flexibility upon the dynamic conditions.
Complete control over budget
Time & Material
If you represent a business with limitless projects and require ongoing work, ask concerning hourly. It's a pay-as-you-go hour-wise rolling agreement.
Requirement based working hours
Pay only for measurable work
Being regarded as one of the top-notch android app development companies, we maintain the expertise to deliver yourself the exclusive apps which showcase your business efficiently in front of the smart-phone audience. At QSET, our team of app developers is skillful in creating, developing, testing, and deploying feature-rich Android apps. We have successfully served various clients having different goals, which proudly make us ready to handle all sorts of complicated app issues.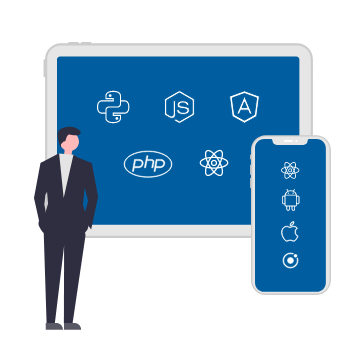 Custom Android Application Development
Apps for Advertisements and Promotions
Client-Server Applications
Location-based Android Apps
Apps for Travel, Entertainment, and Lifestyle
Games Application Development