iOS App Development Services
Transform your Vision into Feature-rich Apps
IOS applications
Building top-notch iOS applications with seamless interactions

We are a full-stack iOS app development company building responsive and intuitive solutions to address unique business needs.
Rishabh has delivered variety of custom apps that created success for many small and large enterprises. Our app development experience ranges from managing diverse scenarios of your business needs and developing apt solutions.
As an experienced iPhone app development company, our development approach covers app concept consultation, UI/UX design, development with any required integration, testing and finally app store launch. We also support performance optimization & maintenance post deployment.
Our talented iOS app developers are well-versed with specific design and development guidelines related to all individual platforms – iPad, iPhone and Apple Watch. They make use of native technology Swift, Xcode & Objective C to develop reliable and intuitive applications that offer scalability, safety, innovative design and robustness.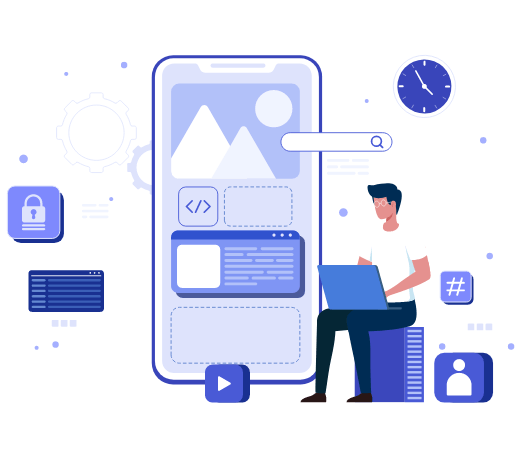 Services We Offer
We offer a gamut of custom iOS application development services for your every enterprise need. Our intuitive mobile app solutions not just delight users but deliver the right engagement. As a go-to strategic technology partner, we work with you at every step of the way.
iPhone App Development
iPhone App Development

We leverage years of expertise to develop innovative & responsive Apple apps. It delivers the right blend of functionality, exquisite design, and flawless performance. Our iPhone application development services include varied set of offerings – whether you require an Uber-like app that includes geolocation functionality, or a Snapchat-like app with photo editing capability, we got you covered.
iPad App Development
iPad App Development
Our team designs and develops feature-rich iPad applications that offer enhanced user engagement and data security. As an experienced iOS development company, we stay abreast of advancements and trends of iOS platform. Our team's understanding of the development tools and designing software for a much larger platform like iPad enables you to take the driver's seat.
iOS Integration
iOS Integration
As per the business need & priorities, we help enhance the capability of existing apps, data & third-party solutions. Rishabh is the most sought-after custom iPhone application development company that has the know-how of the existing iOS app's functionality to implement an effective integration strategy with the latest technologies and other software.
App Testing
App Testing
Meet the demands of fast delivery cycles with flawless iOS applications. Rishabh Software's fully-managed testing services include checking installation time, user interface, behavior, functionality, user experience, OS version support and more. We help maintain the quality with the right execution of testing strategy enabling you to stay enhance your customers' experience.
iOS App Porting
We help enterprises stay ahead by expanding their broader customer base and include better app features by porting their existing app to iOS platforms. Our dedicated porting services cover a complete analysis of your platform & app. We do a thorough feature requirement understanding and plan the porting ensuring your business data is safe and secure.
We are one of the best app development firms working with the single purpose of giving a client satisfying work notwithstanding the complexity of a project. With the experience of 10+ years, we are ready to turn a client's idea into a live and running mobile app, be it for Android or IOS.
Choose From A Variety Of Hiring Models
Hosting with various business models & practical environments is a challenge & holding an industry-leading web development company, we realize it.
Dedicated Team
If you describe a company with a project that needs dedicated recognition, ask regarding dedicated teams. It's a pay-as-you-go monthly rolling contract.
Pay only for measurable work
No hidden costs160 Hours of part & full time
Controlled Agile
The established agile engagement pattern satisfies best for the who have a bounded budget and still requires some flexibility upon the dynamic conditions.
Complete control over budget
Time & Material
If you represent a business with limitless projects and require ongoing work, ask concerning hourly. It's a pay-as-you-go hour-wise rolling agreement.
Requirement based working hours
Pay only for measurable work
Being regarded as one of the top-notch android app development companies, we maintain the expertise to deliver yourself the exclusive apps which showcase your business efficiently in front of the smart-phone audience. At QSET, our team of app developers is skillful in creating, developing, testing, and deploying feature-rich Android apps. We have successfully served various clients having different goals, which proudly make us ready to handle all sorts of complicated app issues.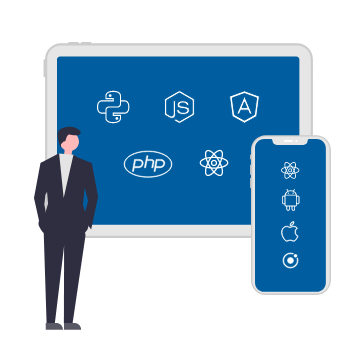 Custom Android Application Development
Apps for Advertisements and Promotions
Client-Server Applications
Location-based Android Apps
Apps for Travel, Entertainment, and Lifestyle
Games Application Development