AWS Well Architect Framework
AWS Architected
About AWS Well Architected Framework Review
The Well-Architected framework was created to aid cloud architects in creating the most secure, high-performing, robust, and efficient infrastructure for their applications. This framework gives customers and partners a uniform way to analyze architectures and directions on how to develop designs that will grow with your application's demands over time.
Advantage of AWS Well Architected Framework
Build and Deploy Faster: By creating cloud-native architectures, we can stop guessing capacity needs, test systems at scale, and use automation to make experimentation easier.
Lower or Mitigate Risks: Understanding where risks exist in your architecture and mitigating them before deploying your apps.
Make Informed Decisions: Identifying how architectural choices and/or trade-offs may affect application performance and availability and business consequences.
"The AWS Well-Architected framework includes strategies to help you compare your workload against best practices, and obtain guidance to produce stable and efficient systems so that you can focus on functional requirements."
The Five Pillars of the Well-Architected Framework
Operational Excellence
Focusing on the operation and monitoring of systems to create corporate value and the continuous improvement of processes and procedures. Improving efficiency and effectiveness, deployment frequency, deployment speed, failure rates, and mean time to recovery are crucial success indicators.
Security
Information and system security. Confidentiality, data integrity, privilege management, security incident management, and controls are all part of this. SOC2, ISO-27001, and GDPR compliance are all things to consider when measuring your workload.
Reliability
Attempting to avoid failures. Having the capacity to swiftly recover in the case of a failure is essential. Setting up, cross-project needs, recovery plans, change management, high availability, and automated deployments are all factors to consider. With effective monitoring and an auto-healing mechanism, failures can be reduced by 50%.
Performance Efficiency
Increasing performance and availability by 20% – 25% more within budget constraints. Choose the right resources — whether instances, containers, or functions – and kinds to maximize usage. Storage efficiency, database technology, edge performance, and service leveraging are all factors to consider.
Cost Optimization
Keeping expenditures to a minimum. Choosing the appropriate instance types. Examining how much time was spent on overtime. Taking into account rare occurrences and regional dispersion. Good tagging and lifecycle management. Overall operational costs are expected to be reduced by 30% to 40%.
AWS Well-Architected Framework General Design Principles

Automating your process as much as possible

Securing your infrastructure at every layer

Scaling only when capacity demands

Evolving your architecture to adopt emerging technology

Meeting RTO & RPO objectives

Incorporating resiliency in your application

Organizing game days occasionally

Qset AWS Well-Architected Roles and Responsibilities
Our AWS certified solution architect will work closely with your team to review your workload and produce a detailed report outlining actionable items, timeframes, as well as provide prescriptive guidance in each of the key architectural pillars.
Monitors your cloud infrastructure services along SME's from AWS to evaluate and recommend remediation's of our findings.
Qset is aiming at providing the cloud community a better grip of the situation so that better decisions, that are crucial for cloud advancement, can be made.
Qset will submit a review and analysis document, outlining all findings and recommendations corresponding to Well-Architected framework.
Well-Architected framework offers a consistent method to selected partners who have the exclusivity of evaluating various architectures for specific use cases, and providing measures for an application's improvement. With our commitment towards excellence, this instrument is going to be vital in transforming the face of the in-field cloud infrastructure.
We are one of the best app development firms working with the single purpose of giving a client satisfying work notwithstanding the complexity of a project. With the experience of 10+ years, we are ready to turn a client's idea into a live and running mobile app, be it for Android or IOS.
Choose From A Variety Of Hiring Models
Hosting with various business models & practical environments is a challenge & holding an industry-leading web development company, we realize it.
Dedicated Team
If you describe a company with a project that needs dedicated recognition, ask regarding dedicated teams. It's a pay-as-you-go monthly rolling contract.
Pay only for measurable work
No hidden costs160 Hours of part & full time
Controlled Agile
The established agile engagement pattern satisfies best for the who have a bounded budget and still requires some flexibility upon the dynamic conditions.
Complete control over budget
Time & Material
If you represent a business with limitless projects and require ongoing work, ask concerning hourly. It's a pay-as-you-go hour-wise rolling agreement.
Requirement based working hours
Pay only for measurable work
Being regarded as one of the top-notch android app development companies, we maintain the expertise to deliver yourself the exclusive apps which showcase your business efficiently in front of the smart-phone audience. At QSET, our team of app developers is skillful in creating, developing, testing, and deploying feature-rich Android apps. We have successfully served various clients having different goals, which proudly make us ready to handle all sorts of complicated app issues.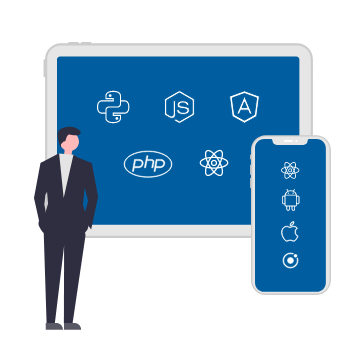 Custom Android Application Development
Apps for Advertisements and Promotions
Client-Server Applications
Location-based Android Apps
Apps for Travel, Entertainment, and Lifestyle
Games Application Development