Cloud Managed Services
Ensure High Availability and Performance
Managed Services
Cloud Managed Services 
QSET's Cloud Managed Services can assist you in overcoming the challenges of ongoing management, cost consumption, and risk reduction so you may concentrate on cloud innovation. Our goal is to help you grow your business by using new technology and following our tried-and-true practices.
Across top cloud platforms, we provide infrastructure management 24 hours a day, seven days a week, ongoing cost optimization, performance monitoring, and security management. QSET can assist you regardless of utilizing Amazon Web Services (AWS), Microsoft Azure, Google Cloud Platform (GCP), a Hybrid setup, or numerous public clouds.
Our Managed Services Approach
QSET, the

Managed Cloud Service Provider

gives cloud architects that are qualified and accredited to monitor your system during its full lifespan.

We ensure that your implementation maintains enterprise-level security while keeping an eye out for parameters that deviate from their expected range.

Our diligent team of experienced eyes verify that your infrastructure complies with HIPAA, PCI, SOC, and FEDRAMP security compliances.
QSET offers one-on-one round-the-clock support to ensure that you get help whenever you need it.

Maintaining operational integrity requires strict administration and monitoring. Still, QSET's skilled staff can also undertake constant performance testing and tweaking to ensure you're getting the most out of your backend at the lowest possible cost.
Infrastructure Monitoring

Cost & Performance Optimization

What's included in QSET's Cloud Managed Services
24×7 management of your databases and workloads

Proactive Monitoring and Alerting
Incident & Problem Management
Continuous Cost Optimization
Security Management and Governance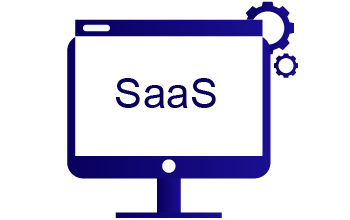 Backups and Disaster Recovery

Cloud Strategy & Consulting

Application Monitoring & Management

Single Point of Contact (SPOC)

Partnerships with Eminent Cloud Leaders
Qset's all-inclusive Managed Cloud Services can help you efficiently plan, build, deploy, and manage your workloads on premier public cloud platforms such as Amazon Web Services (AWS), Microsoft Azure, and Google Cloud Platform (GCP). As a qualified member of the AWS Partner Network, Qset is able to manage operations for your entire AWS environment. With our Managed AWS Cloud Services you get everything you need for a high-performance Cloud environment viz. Change Management, Incident Management, Provisioning Management, Patch Management, Access Management, Continuity Management, and Reporting.
Recognized as Microsoft's Partner, Idexcel is a leading Managed Azure Service Provider that can enable organizations to quickly plan, build, manage, and run applications in Microsoft Azure. Idexcel's certified Azure professionals are dedicated to monitoring and optimizing the performance of your cloud, and if any issues arise they are always there to respond and remediate 24×7.
Also, to help organizations overcome the growing complexity of cloud and a widening cloud skills gap, Idexcel provides a comprehensive Managed Google Cloud Platform Services offering. As a Google Cloud Platform (GCP) partner, Idexcel enables businesses to realize the benefits of Google Cloud hosting through a complete range of managed services. By partnering with Idexcel your organization acquires access to a deep bench of consultants and engineers with experience in implementing and managing complex cloud environments.
We are one of the best app development firms working with the single purpose of giving a client satisfying work notwithstanding the complexity of a project. With the experience of 10+ years, we are ready to turn a client's idea into a live and running mobile app, be it for Android or IOS.
Choose From A Variety Of Hiring Models
Hosting with various business models & practical environments is a challenge & holding an industry-leading web development company, we realize it.
Dedicated Team
If you describe a company with a project that needs dedicated recognition, ask regarding dedicated teams. It's a pay-as-you-go monthly rolling contract.
Pay only for measurable work
No hidden costs160 Hours of part & full time
Controlled Agile
The established agile engagement pattern satisfies best for the who have a bounded budget and still requires some flexibility upon the dynamic conditions.
Complete control over budget
Time & Material
If you represent a business with limitless projects and require ongoing work, ask concerning hourly. It's a pay-as-you-go hour-wise rolling agreement.
Requirement based working hours
Pay only for measurable work
Being regarded as one of the top-notch android app development companies, we maintain the expertise to deliver yourself the exclusive apps which showcase your business efficiently in front of the smart-phone audience. At QSET, our team of app developers is skillful in creating, developing, testing, and deploying feature-rich Android apps. We have successfully served various clients having different goals, which proudly make us ready to handle all sorts of complicated app issues.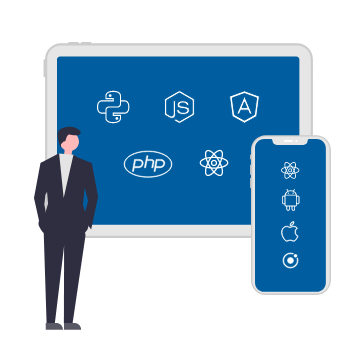 Custom Android Application Development
Apps for Advertisements and Promotions
Client-Server Applications
Location-based Android Apps
Apps for Travel, Entertainment, and Lifestyle
Games Application Development