Cloud Native Services
Cloud Native Services Offerings
Cloud Native Services
Cloud Native Services Offerings
Cloud native services are an important part of a digital transformation that improves the efficiency of corporate operations. The fundamental difficulty for businesses is that commercial demands necessitate quick upgrading. Our QSET strategy is flexible and efficient, and it aids businesses in improving their capacity to develop creative ideas and get them to market faster.
SERVICES
Services We Offer To Our Esteemed Clients
website development company website development company website development company website development company

More Info
More Info
More Info
Choose From A Variety Of Hiring Models
Distributed Agile Model Implementation
Security and Governance Control
We retain the knowledge to supply you with the distinctive applications that exhibit your business properly in front of the smartphone audience as one of the top-notch android app development businesses. Our app developers at QSET are experts at designing, developing, testing, and deploying feature-rich Android apps. We've successfully serviced a variety of clients with varying objectives, putting us in a position to tackle a wide range of complex app difficulties. Give us a call today for cloud native consulting.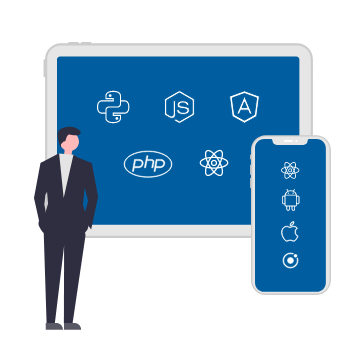 Custom Android Application Development
Apps for Advertisements and Promotions
Client-Server Applications
Location-based Android Apps
Apps for Travel, Entertainment, and Lifestyle
Games Application Development