Migration Services
Start A New Revolution in Your Business With Cloud Migration
Migration Services
Migration Services
QSET's Cloud Migration Services assist organizations in not only completing a successful cloud adoption journey, but also in gaining access to a structured, well-architected framework that guides them through the process of enhancing and speeding up the transformation of their infrastructure, processes, people, and technology. 
By hosting your customer-facing or corporate apps or databases on the world's largest public cloud platforms, such as AWS, Azure, and Google Cloud Platform, you may benefit from increased speed, agility, and security. We recognize that transitioning from on-premise to cloud or between two cloud platforms needs rigorous preparation to ensure security and minimal downtime. Using WAF (Well-Architected Framework) as part of our cloud migration methodology helps to address foundational gaps, leverage the Amazon Web Services (AWS), Microsoft Azure, and Google Cloud Platform (GCP) ecosystems, reduce migration risks, and pave a focused path to influence future cloud innovations.
That's why, depending on the 6 R's of Cloud Migration Consulting – Rehost, Refactor, Revise, Replatform, Rebuild, or Replace – our cloud experts select the best strategy for your needs.
Enhanced Security Features
Less Infrastructure Complexity
Approach
How Cloud Migration Works With Qset
website development company website development company website development company website development company
At every stage of their cloud migration journey, Qset has assisted numerous of its clients in achieving their business objectives. While each company has its own unique path to cloud adoption, there are certain similar patterns, techniques, and best practices that may be applied to speed up the process. 
Our one-of-a-kind cloud migration platform takes a tried-and-true solution to the problem of data service transfer. For the top three cloud service providers, Amazon Web Services (AWS), Microsoft Azure, and Google Cloud Platform (GCP), Qset's Cloud Migration approach focuses on aligning architectural design with a data-driven approach and Well-Architected Framework (WAF) principles to create an on-demand environment for experimentation and innovation for its customers.
Cloud Migration Discovery & Analysis
We study and evaluate your infrastructure, application and data using proprietary tools. This way we get to know the best fit services that suit your business needs.
Cloud Migration Strategy
Once we leverage all the data from the analysis, we take note of all your business needs and identify opportunities for the optimal migration strategy.
Cloud Migration Planning
Our set of analysis tools will help us prioritize required call to actions which will reduce risk, time and cost.
Cloud Migration Execution
We use automated cloud management and migration tools which provides a smooth transition with a perfect transformation management plan to stay on track.
We are one of the top app development companies, dedicated to providing our clients with high-quality work, regardless of the project's complexity. We are ready to transform a client's idea into a real and functioning mobile app, whether for Android or iOS, with our 10+ years of expertise.
Choose From A Variety Of Hiring Models
Hosting with various business models & practical environments is a challenge & holding an industry-leading web development company, we realize it.
Dedicated Team
If you describe a company with a project that needs dedicated recognition, ask regarding dedicated teams. It's a pay-as-you-go monthly rolling contract.
Pay only for measurable work
No hidden costs160 Hours of part & full time
Controlled Agile
The established agile engagement pattern satisfies best for the who have a bounded budget and still requires some flexibility upon the dynamic conditions.
Complete control over budget
Time & Material
If you represent a business with limitless projects and require ongoing work, ask concerning hourly. It's a pay-as-you-go hour-wise rolling agreement.
Requirement based working hours
Pay only for measurable work
As one of the best Cloud Migration Consulting companies, we have the experience to provide you with unique apps that correctly represent your company in front of the smartphone audience. QSET's app developers are professionals in the design, development, testing, and deployment of feature-rich Android apps. We've successfully served a number of clients with diverse goals, allowing us to solve a wide range of tough software challenges.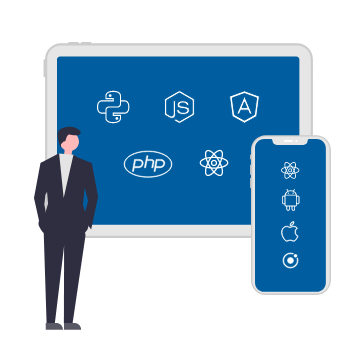 Custom Android Application Development
Apps for Advertisements and Promotions
Client-Server Applications
Location-based Android Apps
Apps for Travel, Entertainment, and Lifestyle
Games Application Development