Robotic Process Automation
Explore What's Possible with Invisible Automation
Robotic Process Automation
Robotic Process Automation

Robotic Process Automation (RPA) software is a bot that enables us to create augmented versions of a worker to complete tasks on our behalf. RPA bots can carry out a range of repetitive tasks regardless of the front interface and we own complete control of both the process and data.
Across industries, from finance, IT, and marketing to HR, Real Estate, and Insurance, RPA Technology is automating routine work formerly done by humans. The impacts on organizations and business verticals has been transformative and disruptive, forcing companies to adapt. The fact that RPA does the automation at the user interface level regardless of the underlying software stack makes it a much better solution than traditional automation options. The RPA software is designed to automate high-volume, repetitive, and rule-based tasks in a secure, auditable, and reliable way.
The primary goal of RPA technology process is to replace simple clerical tasks performed by humans with a virtual workforce, saving organizations millions in costs over time. RPA does not require the development of code, nor does it require direct access to the code or database of the applications, making it the ideal approach for automation solutions.
Artificial Intelligence (AI) is another powerful technology that helps in cognitive decision making throughout the workflow. Invisible Automation, the fusion of both AI and RPA helps us enable automation of the complete workflow along with data driven decision making.
We believe the number of software bots and ways they are applied will continue to increase, become more dynamic to complement human counterparts and improve unique processes. Invisible Automation is improving the human work condition by allowing us to handle more complex tasks that result in a higher quality product output. Many organizations have already felt the operational and productivity gains of RPA-based Automation and now need more functionality and complex rule application to increase performance capability and maintain a competitive edge. The answer to that demand lies in integrating AI with Automation to build a solution we call 'Invisible Automation'.
We are one of the best app development firms working with the single purpose of giving a client satisfying work notwithstanding the complexity of a project. With the experience of 10+ years, we are ready to turn a client's idea into a live and running mobile app, be it for Android or IOS.
Choose From A Variety Of Hiring Models
Hosting with various business models & practical environments is a challenge & holding an industry-leading web development company, we realize it.
Dedicated Team
If you describe a company with a project that needs dedicated recognition, ask regarding dedicated teams. It's a pay-as-you-go monthly rolling contract.
Pay only for measurable work
No hidden costs160 Hours of part & full time
Controlled Agile
The established agile engagement pattern satisfies best for the who have a bounded budget and still requires some flexibility upon the dynamic conditions.
Complete control over budget
Time & Material
If you represent a business with limitless projects and require ongoing work, ask concerning hourly. It's a pay-as-you-go hour-wise rolling agreement.
Requirement based working hours
Pay only for measurable work
Being regarded as one of the top-notch android app development companies, we maintain the expertise to deliver yourself the exclusive apps which showcase your business efficiently in front of the smart-phone audience. At QSET, our team of app developers is skillful in creating, developing, testing, and deploying feature-rich Android apps. We have successfully served various clients having different goals, which proudly make us ready to handle all sorts of complicated app issues.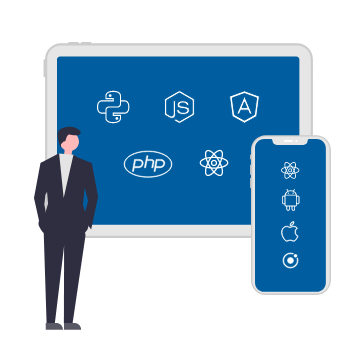 Custom Android Application Development
Apps for Advertisements and Promotions
Client-Server Applications
Location-based Android Apps
Apps for Travel, Entertainment, and Lifestyle
Games Application Development