DevOps Transformation
Improve Business Capability by Reducing Development and Operational Cost
DevOps Transformation
DevOps Transformation
As the speed of software development accelerates, organizations' development and operations teams must collaborate and integrate their techniques in order to produce high-quality software releases more quickly and efficiently, ensuring continuous deployment. Software development firms have been able to break out from conventional, process-oriented application life cycles that silo development, testing, project management, and operations teams thanks to modern tools. QSET's Application Lifecycle Management (ALM) strategy provides a flexible and agile environment that adjusts to the demands of your team, lowers barriers between roles, and simplifies procedures so you can focus on producing high-quality software quicker and more efficiently.
QSET can provide a technological stack tailored to your delivery pipeline's requirements.

The QSET team of industry professionals will get you up and running quickly with fully managed services, allowing your company to concentrate on its core business.

QSET can help your team in exploiting the potential of Amazon's developer tools once your new development environment is in place.
QSET DevOps consulting services allow agile development teams to focus on their core competencies by providing an 'as a service' environment that is tailored to your company's needs. QSET provides big and small businesses with proven tools, procedures, environments, and knowledge to swiftly set up a DevOps environment for their usage. Enterprises can create, build, test, and deploy software across a range of cloud environments, including Amazon AWS and on-premise systems, using our services.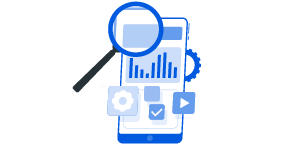 Assessment:

QSET will conduct discovery to assess the organization's DevOps maturity, and then build a strategy for achieving higher levels of maturity and maximizing the DevOps methodology's advantages.

Build:

QSET will create a DevOps pipeline for your company using the technologies that make the most sense.

Operation:

QSET will manage the pipeline on behalf of our clients and provide Continuous Integration, Delivery, and Deployment assistance for the new product.
QSET is here to assist you and your team advance into the realm of DevOps transformation and development more quickly. Don't get bogged down in coding; instead, let QSET assist you in focusing on your customer and increasing your ROI.
Why QSET for Your DevOps?
Team of skilled and experienced DevOps experts

Using digital automation to save money on operations

Providing a variety of DevOps implementation options

Developing DevOps implementation KPIs that are unique to your company project

Recommending and aiding with the integration of an effective DevOps toolchain.
We are one of the best app development firms working with the single purpose of giving a client satisfying work notwithstanding the complexity of a project. With the experience of 10+ years, we are ready to turn a client's idea into a live and running mobile app, be it for Android or IOS.
Choose From A Variety Of Hiring Models
Hosting with various business models & practical environments is a challenge & holding an industry-leading web development company, we realize it.
Dedicated Team
If you describe a company with a project that needs dedicated recognition, ask regarding dedicated teams. It's a pay-as-you-go monthly rolling contract.
Pay only for measurable work
No hidden costs160 Hours of part & full time
Controlled Agile
The established agile engagement pattern satisfies best for the who have a bounded budget and still requires some flexibility upon the dynamic conditions.
Complete control over budget
Time & Material
If you represent a business with limitless projects and require ongoing work, ask concerning hourly. It's a pay-as-you-go hour-wise rolling agreement.
Requirement based working hours
Pay only for measurable work
Being regarded as one of the top-notch android app development companies, we maintain the expertise to deliver yourself the exclusive apps which showcase your business efficiently in front of the smart-phone audience. At QSET, our team of app developers is skillful in creating, developing, testing, and deploying feature-rich Android apps. We have successfully served various clients having different goals, which proudly make us ready to handle all sorts of complicated app issues.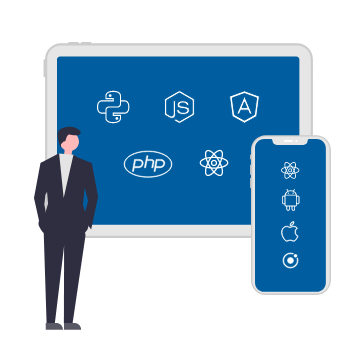 Custom Android Application Development
Apps for Advertisements and Promotions
Client-Server Applications
Location-based Android Apps
Apps for Travel, Entertainment, and Lifestyle
Games Application Development