Logistics Software
Development
Logistics & Transportation Management Solutions: Implement advanced technology to deliver high-quality goods, faster.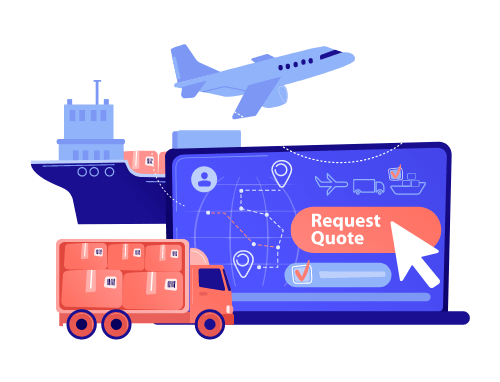 Logistics Software Development
The T&L industry needs agile and cloud-enabled systems that enable real-time accuracy and 360-degree management of processes. We revolutionize the way transportation companies manage inventory from warehouse planning to shipment tracking & distribution.
Rishabh specializes in the development of custom logistics and supply chain management software to build resilient and smarter supply chains that adapt quickly to disruptions. Our team can enable the integration of new tech capabilities to better address your digitalization needs across storage, order prep, goods movement, and more. We even leverage data analytics while developing systems to strengthen strategic sourcing, inventory optimization and sales-operations planning.
Key Custom Logistics Solutions
Fleet Management & Goods Transportation Tracking Solution
Synchronize, Optimize, and Increase Visibility of your Line of Distribution with Custom Fleet Management System
Rishabh offers custom fleet management app development with solutions ranging from simple GPS tracking to advanced freight management systems. We leverage powerful ML-based intelligence to monitor driver's behavior, determine fuel consumption patterns and optimize scheduling operations. A robust logistics management system helps reduce vehicle idle time, driver downtime, fuel & maintenance cost and increases the productivity of the distribution line.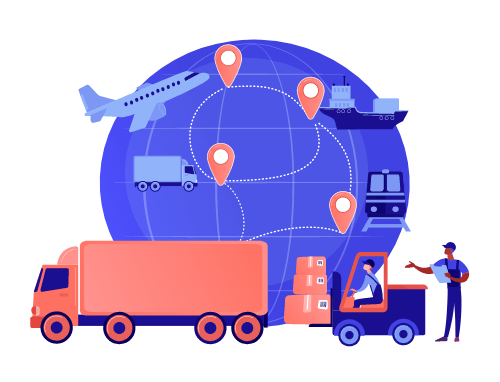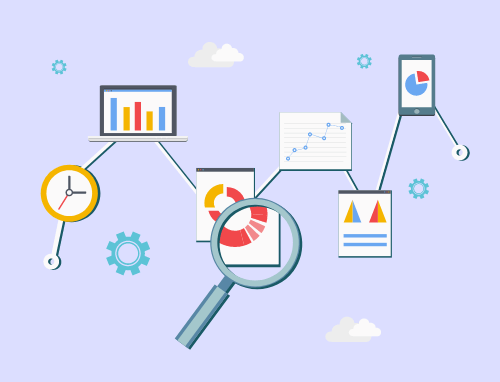 Supply Chain Analytics Solution
Data Analytics in Supply Chain Management to Identify Risks and Leverage Opportunities
Experienced in software development, Rishabh helps industries utilizing the supply chain with custom solutions that offer continuous visibility into processes. They help identify inefficiencies, reduce costs, optimize inventory. This makes supply chain processes transparent, intelligent, and data-driven.
An ideal supply chain analytics system offers greater visibility to optimize procurement, distribution, demand & capacity planning, warehouse operations and purchase order flow to enhance process transparency. We boost the transformation of the supply chain functions and drive tangible results
Warehouse Management Solution
Manage and Scale your Dynamic Supply Chain with Automated Warehouse Processes
With a custom inventory management module, you can improve transparency by having insights into inventory and storage facilities. This helps increase visibility, strengthen security & efficient resource management at warehouses & distribution centers
We help to build transportation and logistics management software that enables the staff to manage inbound and outbound shipments with the storage of supplies. It even helps optimize the warehousing facilities, documentation & analyze inventory management performance. With the use of analytics, it supports managing increasingly complex distribution chains while reducing operational overhead. It helps improve the customer & supplier relationships by implementing modules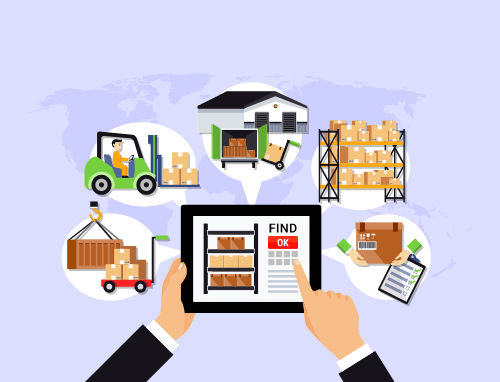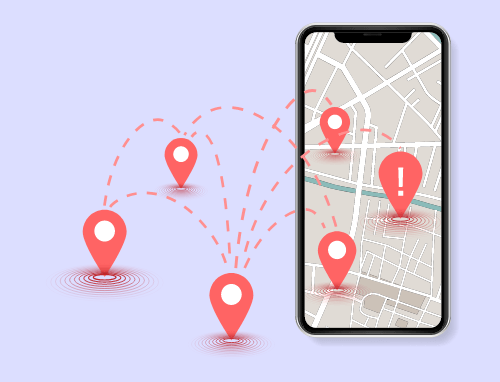 Dispatch & Delivery Management Solution
Automate Workflows & Boost Productivity with our Dispatch Management Software
Rishabh customizes intuitive dispatch & delivery management systems that power-on-demand delivery & logistical needs for driver deployment, complex billing automation, order processing, delivery tracking & verification, and more.
Optimize resources, obtain device-based reporting & access, reduce invoicing time & manage the end-to-end goods transportation
Vehicle Management Solution
Improve Fleet Efficiency and Lower Operational Costs
As an experienced logistics and transportation software development company, we enable you to keep track of your fleet in real-time and optimize the routes. Our experienced team can custom design vehicle management systems to plan, execute, optimize transportation processes through GPS tracking and data collection.
We help optimize the supply chain network for your unique business needs to gain maximum visibility into fleet operations. Some of the must-have features of your customizable solution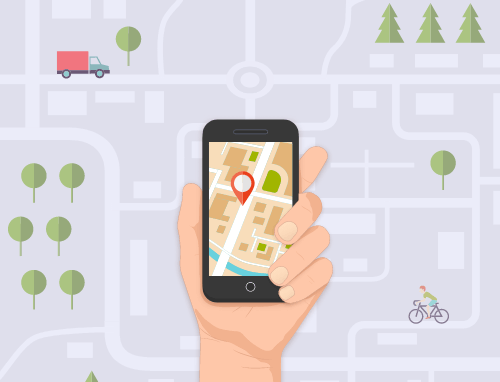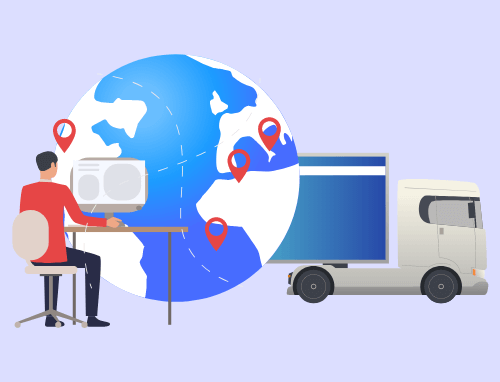 Supply Chain Management Solution
Digitalize Supply Chain to Automate Logistics Processes
We offer better control for all storage & distribution processes. Our experience as a logistics software development company has helped businesses transform their supply chain mechanism by automating their routine business operations. With custom SCM software solutions we enable companies (irrespective of size) to streamline the traditional supply chain, transportation & warehouse management processes.
Inventory Management Solution
Real-time Inventory Tracking and Visibility with Precision Detail
Rishabh's expertise in developing custom & robust inventory management software simplifies the process of fleet inventory management. In many companies, logistics use unique identifiers such as RFID or QR codes to detect the activity of an inventory item. We can help you have applications that read, track, manage (all automatically) while providing detailed analysis and reporting of goods.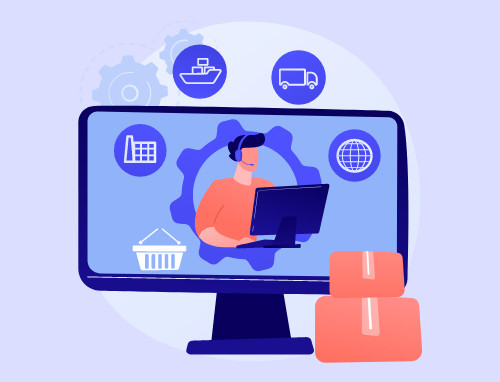 Do You Want To Boost Your Business?
drop us a line and keep in touch