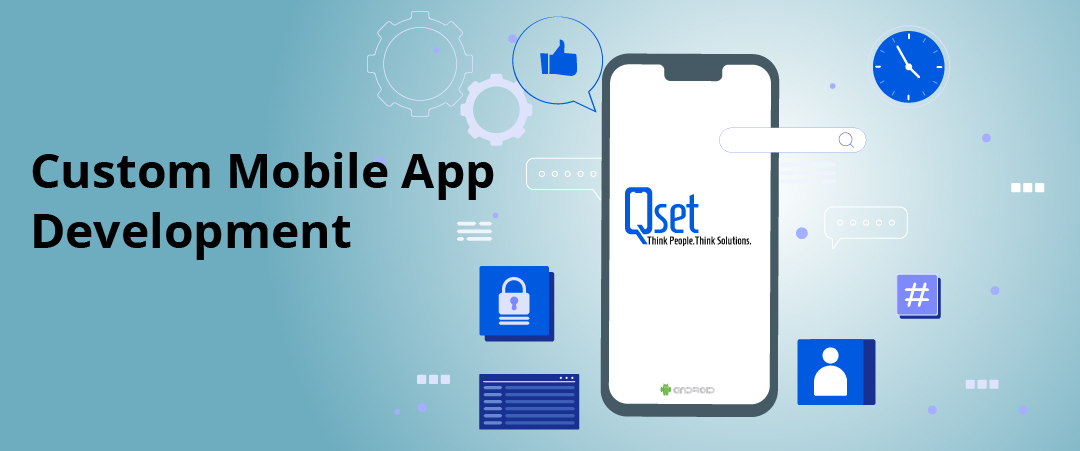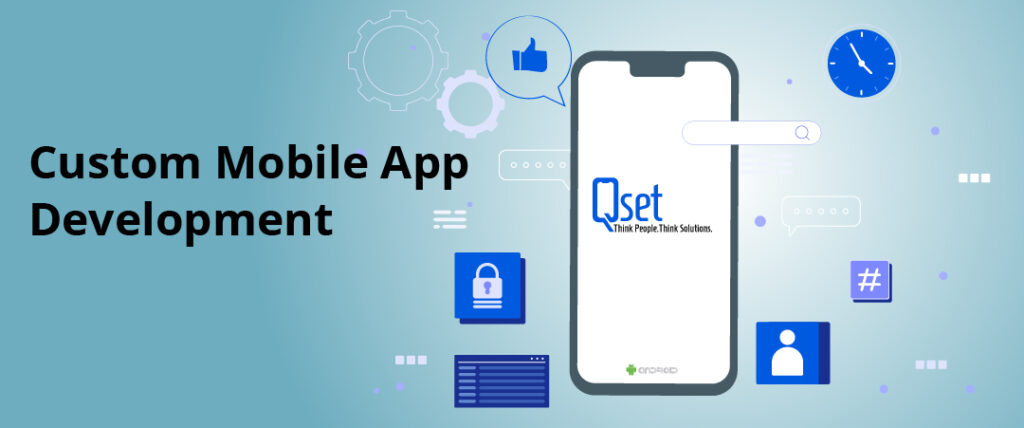 What Should You Be Looking For When You Contact A Custom Mobile App Development Company? 
Mobile app development is the future and it is here to stay. As smartphones dominate the digital scene, businesses are incomplete without having mobile apps. Here is a list of the essential aspects you should be looking for in the android development company that you reach out to.
Top mobile app developers build secure apps
A mobile app necessitates security as once downloaded, it is integrated into the very core of your phone. An app that begins to cause ruckus once downloaded or one that customers find to be leeching certain data will not stick around in the market for a long time. Top mobile app developers are constantly at work making efforts to develop apps that do not pose privacy concerns to their users.
An app making company needs to look at compatibility
Have you ever downloaded an app on your smartphone and have had to delete it immediately as your phone does not support it? Mobile apps need to be compatible. In the present day, the lines need to blur between operating systems and developers need to create apps that are suited to various smartphones. This is where a custom mobile app development company comes into play.
Delivery of the mobile app
Possibly the determining factor of the efficiency of an android development company, the period in which the company manages to deliver the app is crucial. Businesses are on a time crunch and hence, it is vital to have a company that develops the mobile application in as little as a period as possible and gives regular updates about the progress of the app development.
The app making company you need to reach out to
Qset is a mobile app development company that is also involved in building websites and assisting businesses with their digital marketing requirements. In this digital era, having a mobile app for your business is as crucial as having a digital presence. To experience the best cross-platform app development you need to reach out to Qset that has been in the business for a long enough time to understand how the market operates. As a client, you stand to benefit from the brand awareness that your business gains, a fantastic user experience, and a complete package that encompasses exactly what you need. Businesses these days are all up for reaching out to a custom mobile app development company that will be able to curate an app that suits their style of business. Everything from the app design to the compatibility to the reach and the scale of it will be seen by Qset. As a business, you need only worry about the business ideals and having the app reflect those. Are you ready to have a mobile app developed that takes the market by storm? Here is your chance to do so.
[/et_pb_text][/et_pb_column][/et_pb_row][/et_pb_section][et_pb_section fb_built="1″ _builder_version="4.16″ _module_preset="default" min_height="461.7px" custom_margin="-29px|||||" custom_padding="||53px|||" global_colors_info="{}" theme_builder_area="post_content"][et_pb_row _builder_version="4.16″ _module_preset="default" custom_padding="0px|||||" global_colors_info="{}" theme_builder_area="post_content"][et_pb_column type="4_4″ _builder_version="4.16″ _module_preset="default" global_colors_info="{}" theme_builder_area="post_content"][et_pb_contact_form title="Get a free quote" _builder_version="4.18.0″ _module_preset="default" _unique_id="2c6131b3-6a56-4b13-aa64-cc8aa64d8315″ title_level="h2″ global_colors_info="{}" theme_builder_area="post_content"][et_pb_contact_field field_id="Name" field_title="Name" _builder_version="4.16″ global_colors_info="{}" button_text_size__hover_enabled="off" button_one_text_size__hover_enabled="off" button_two_text_size__hover_enabled="off" button_text_color__hover_enabled="off" button_one_text_color__hover_enabled="off" button_two_text_color__hover_enabled="off" button_border_width__hover_enabled="off" button_one_border_width__hover_enabled="off" button_two_border_width__hover_enabled="off" button_border_color__hover_enabled="off" button_one_border_color__hover_enabled="off" button_two_border_color__hover_enabled="off" button_border_radius__hover_enabled="off" button_one_border_radius__hover_enabled="off" button_two_border_radius__hover_enabled="off" button_letter_spacing__hover_enabled="off" button_one_letter_spacing__hover_enabled="off" button_two_letter_spacing__hover_enabled="off" button_bg_color__hover_enabled="off" button_one_bg_color__hover_enabled="off" button_two_bg_color__hover_enabled="off" theme_builder_area="post_content"][/et_pb_contact_field][et_pb_contact_field field_id="Email" field_title="Email Address" field_type="email" _builder_version="4.16″ global_colors_info="{}" button_text_size__hover_enabled="off" button_one_text_size__hover_enabled="off" button_two_text_size__hover_enabled="off" button_text_color__hover_enabled="off" button_one_text_color__hover_enabled="off" button_two_text_color__hover_enabled="off" button_border_width__hover_enabled="off" button_one_border_width__hover_enabled="off" button_two_border_width__hover_enabled="off" button_border_color__hover_enabled="off" button_one_border_color__hover_enabled="off" button_two_border_color__hover_enabled="off" button_border_radius__hover_enabled="off" button_one_border_radius__hover_enabled="off" button_two_border_radius__hover_enabled="off" button_letter_spacing__hover_enabled="off" button_one_letter_spacing__hover_enabled="off" button_two_letter_spacing__hover_enabled="off" button_bg_color__hover_enabled="off" button_one_bg_color__hover_enabled="off" button_two_bg_color__hover_enabled="off" theme_builder_area="post_content"][/et_pb_contact_field][et_pb_contact_field field_id="Field_4″ field_title="Mobile Number" fullwidth_field="on" _builder_version="4.16″ _module_preset="default" global_colors_info="{}" theme_builder_area="post_content"][/et_pb_contact_field][et_pb_contact_field field_id="Message" field_title="Message" field_type="text" fullwidth_field="on" _builder_version="4.16″ global_colors_info="{}" button_text_size__hover_enabled="off" button_one_text_size__hover_enabled="off" button_two_text_size__hover_enabled="off" button_text_color__hover_enabled="off" button_one_text_color__hover_enabled="off" button_two_text_color__hover_enabled="off" button_border_width__hover_enabled="off" button_one_border_width__hover_enabled="off" button_two_border_width__hover_enabled="off" button_border_color__hover_enabled="off" button_one_border_color__hover_enabled="off" button_two_border_color__hover_enabled="off" button_border_radius__hover_enabled="off" button_one_border_radius__hover_enabled="off" button_two_border_radius__hover_enabled="off" button_letter_spacing__hover_enabled="off" button_one_letter_spacing__hover_enabled="off" button_two_letter_spacing__hover_enabled="off" button_bg_color__hover_enabled="off" button_one_bg_color__hover_enabled="off" button_two_bg_color__hover_enabled="off" theme_builder_area="post_content"][/et_pb_contact_field][/et_pb_contact_form][/et_pb_column][/et_pb_row][/et_pb_section]